1. Adversary ⇒ Answers/Objection/Responses. NOTE: All answers must be filed in the correct adversary proceeding, not the main bankruptcy case.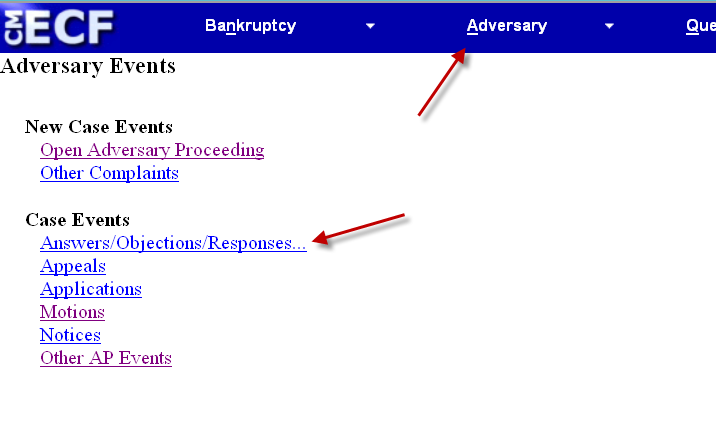 2. Answer to Complaint. In the next screen, type the adversary proceeding number.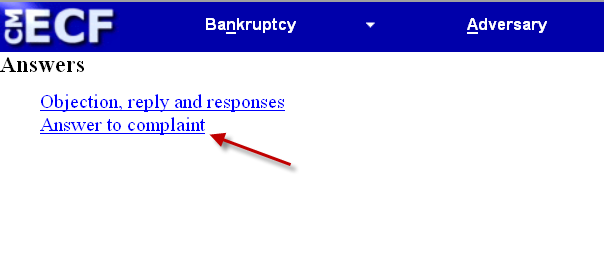 3. Verify that you have entered the correct adversary proceeding.

4. Select the defendant(s).
5. Link the answer, by checking the corresponding box, with the pending complaint.

6. Check the box to select proof of service, if appropriate. Select "with" or "without" demand for jury trial.

7. Browse to open the file selection dialog box to upload the answer in PDF format.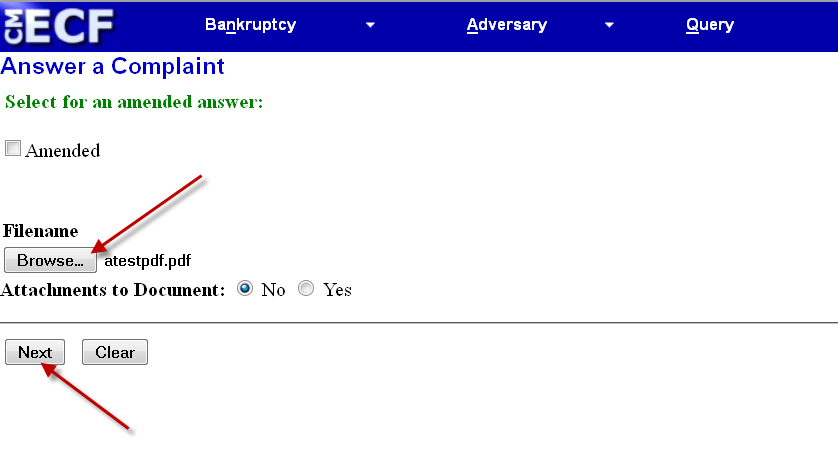 8. Select third-party complaint, a cross-claim, or a counterclaim, if appropriate.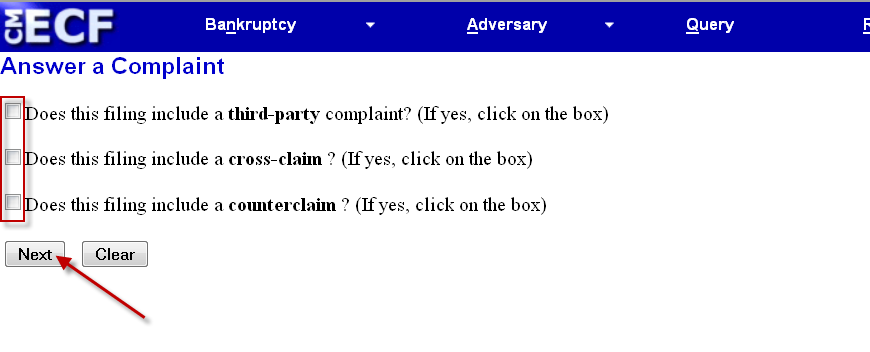 9. Verify the filing before submitting the document.
10. The resulting Notice of Electronic Filing (NEF) provides the document number and service information. NOTE: The answer to the complaint, unlike the complaint itself, does not spread to the main bankruptcy case.