1. Under the Bankruptcy menu, click on Claims.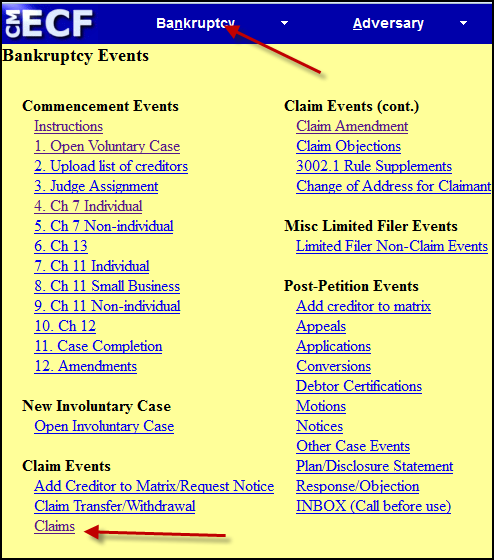 2.   Enter the Case Number. Click Next.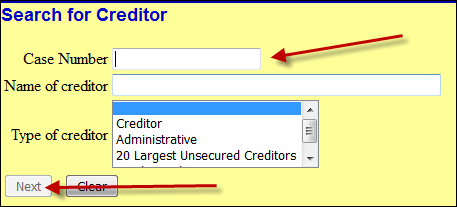 3. Search the creditor name using the Select a creditor drop down arrow list.  If not listed, click on Add Creditor.

3a.  Enter any additional creditors in the text box. Click Next.
4.  Verify the creditor's name and address.  Click Yes.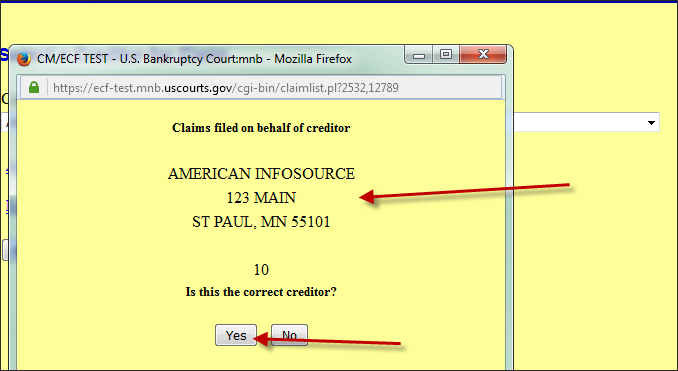 5.  Enter the amount of claim. Click Next.
6.  Browse and select the PDF file. Click Next . Then click Next again to submit the claim.